Add craft and invention to your life
The next time you want to make something, repair something, or find a new creative outlet, come to BARN. You'll find a vibrant community of artisans and makers eager to help you get started. You'll also find 10 well-equipped studios. These community workspaces offer online and in-person classes and the tools you need to explore everything from 3D printing and jewelry making to weaving, woodworking, and more. Come see for yourself!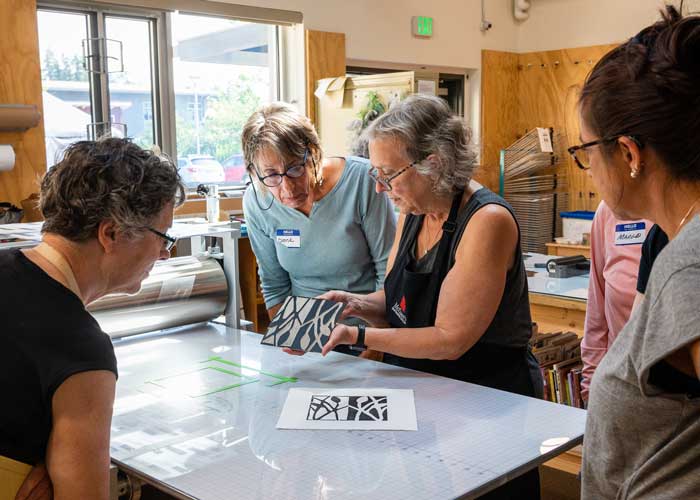 How BARN works
Ready to get started?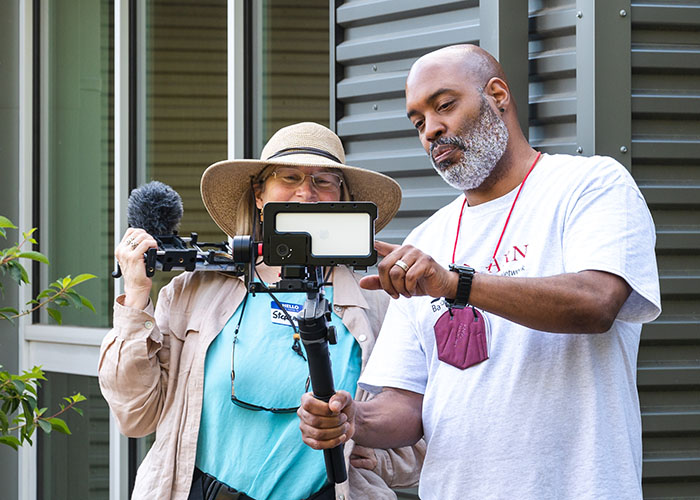 Take a class
Everyone is welcome! Classes are online or at BARN and are open to anyone high school age and up. You don't need to be a member — BARN classes are a great thing to do while visiting Bainbridge Island. In addition, summer and after-school classes are offered for teens and tweens. What will you make at BARN?
Find a Studio
Become part of a community that shares your passions. Each of BARN's 10 studios focuses on a discipline such as fiber or wood. If you already know what you're interested in, visit that studio page to find out what you can learn there, what equipment is available, and where to begin. Still searching for inspiration? Sign up for a studio orientation session, subscribe to the studio newsletter, or contact the studio lead.
Become a Member
Join our active community of makers and realize the full benefit of BARN. Your membership includes access to open studio times, discounts on classes, and a key fob customized to your studio interests and tool certifications. BARN offers individual or family memberships that can be paid monthly or annually. Discounted memberships are available to students, educators, and active military.
BARN News
Tuesday, Dec. 12, 7 - 8:30 PM, in the Tech Lab Ever wonder what's going on behind the doors of BARN's 10 maker studios? ...Full story »
Plus a Tidy Fridays Update! Our second, re-energized Tidy Friday has yielded great results! Folks showed up, cleaned the equipment and spaces, enjoyed pastries and pizza, ...Full story »
Help set the table for a new, interactive exhibit in the Commons. "What's for Dinner?" is the Kitchen Arts Studio's delicious exploration of culinary ...Full story »